Special offers on used machines!
1.12.2023 Friday everything revolves around used machines when Avesco and Avesco Rent will join their forces.
Avesco Used Day is an event focused on used machines from Avesco and Avesco Rent with special price tags valid only on the event day! This is the opportunity you do not want to miss!
What you can expect:
Selected list of used machines with special prices.
Visitors are welcomed with warm food, ginger bread cookies and glögi.
Newsflashes every hour about Avesco and Avesco Rent and aftermarket services.
Accompanied by SITECH and Cat Financial.
Great Cat give-away raffle for all visitiors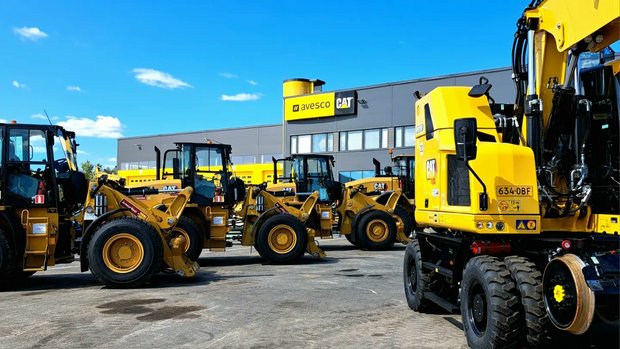 The event will be held at Avesco and Avesco Rent premises in Kerava on 1st of December 2023.
Please join us between 9am to 4pm.
You will find us Karhuntassuntie 5, 04260 Kerava
Selected machines at special prices of the day
The list will be updated until the start of the event. We reserve the right to change the content of the list.
MODEL | SERIAL NUMBER | YEAR, HOURS
CAT M318F | F8B00513 | 2015, 7848h SEE MORE
CAT 310 | GWT00535 | 2019, 4586h SEE MORE
CAT 315F | TDY10286 | 2017, 5498h SEE MORE
CAT 325F | YCA10220 | 2017, 7256h SEE MORE
CAT M317F | F6P00346 | 2017, 4842h SEE MORE
CAT 310 | GWT01048 | 2020, 1933h
CAT 321D | TXA00262 | 2011, 7951h SEE MORE
CAT M314F | FB400713 | 2018, 6845h SEE MORE
CAT M313D | K3D00865 | 2015, 10092h SEE MORE
CAT M314F | F4A00412 | 2016, 4942h SEE MORE
CAT M318F | F8B00444 | 2015, 11003h
CAT 980M | N8T00609 | 2016, 13024h SEE MORE
CAT 980M | KRS01753 | 2017, 10425h SEE MORE
Avesco Rent: used rental machines:
MODEL | SERIAL NUMBER | YEAR, HOURS
CAT 325F | RBW20262 | 2018, 6513 h
CAT 308CR | GW801180 | 2019, 1800h
CAT 308CR | GW801178 | 2019, 930h
CAT M315F | F4D00988 | 2019, 4205h
CAT 908M | K5801303 | 2020, 2035h
CAT M315F | F4D01065 | 2019, 2925h
CAT 906M | K5600169 | 2019, 1925h