Cat customer service to a whole new level
The original article was published at Kivirock.
For two years now, Avesco Oy has been responsible for the import, sale, rental and after-sales services of Caterpillar work machines and engines as well as drive & energy systems in Finland. Despite exceptional times in many ways, Avesco has managed to significantly increase Cat sales and is now taking service and parts services to a new level. Swiss Avesco has cooperated with Caterpillar since 1931 and in addition to Switzerland and Finland, Avesco represent Caterpillar in Estonia, Latvia and Lithuania. - In Finland Avesco concentrate only in Caterpillar's products with the help of 230 skilled employees. Strong focus shows up even better than before as customer service, which is being developed strongly now and in the future. The brand promise of the legendary Caterpillar is really a lot and Avesco as a European top dealer stands behind it, seeking strong growth profitably, says Avesco Oy's CEO Teemu Raitis.
Machine sales and customer base are growing
Caterpillar's customers are used to good service also here in Finland. The importation of Caterpillar started in 1947 to Finland, so the history is strong and impressing. -Avesco wants to offer the best kind of service to customers that is available in the market, which with their advanced efficient machines, brings them clear added value. This way Caterpillar's market position can get to the level of a leading work machine manufacturer. Avesco wants to expand its customer base in machine sales and offer a wide range of products. The Next Generation Cat machines have been a great success and helped Avesco to increase its market share in the 20-25 tons machine range, says Raitis.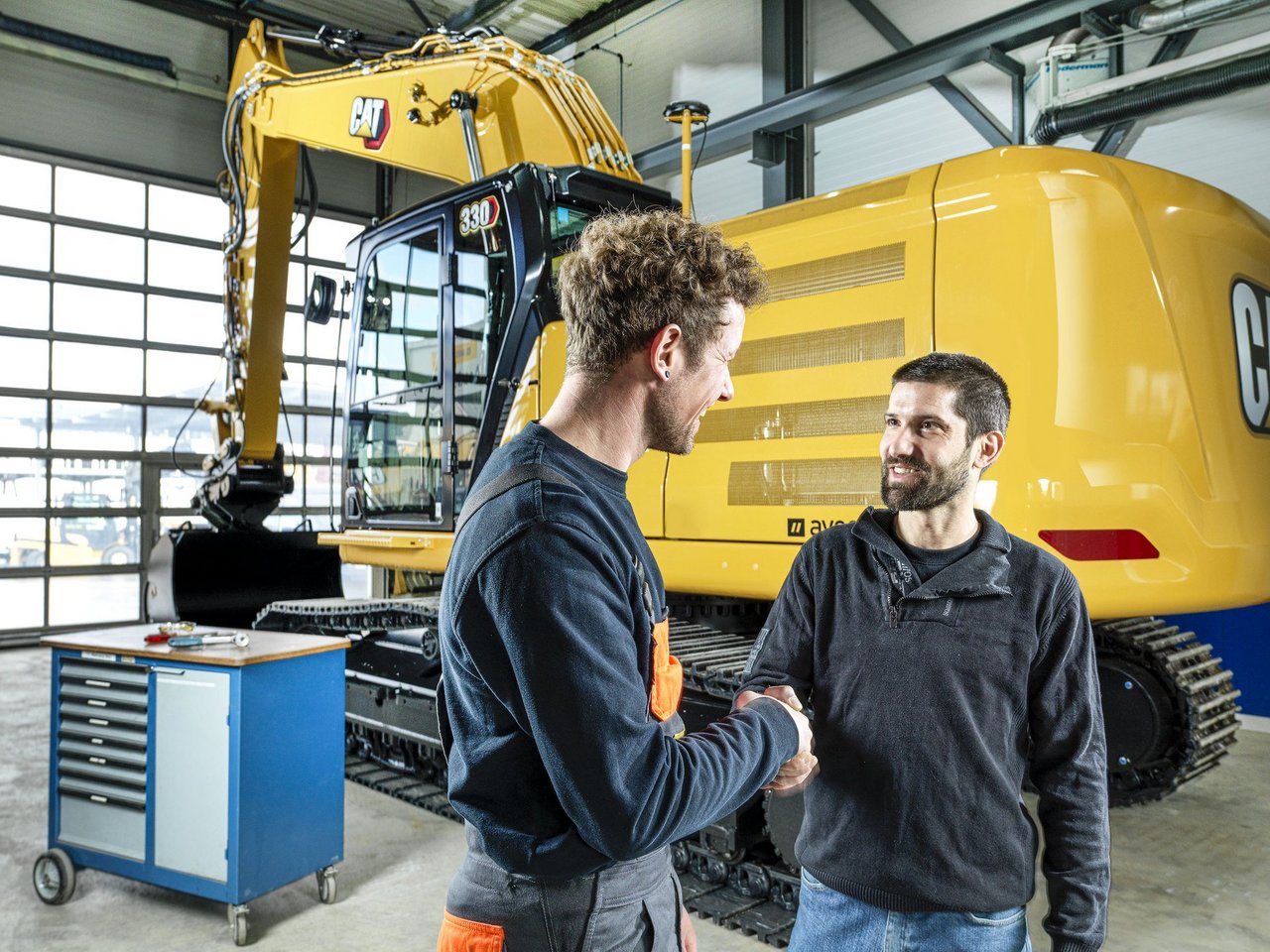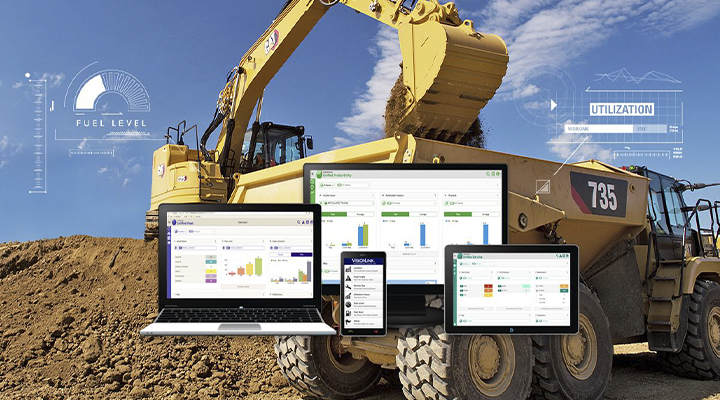 Strong focus on aftermarket activities
As the number of customers and machines grows, investments in aftermarket operations play a crucial role in achieving high customer satisfaction. We need to be able to provide quality consistent service to all Cat customers to the new and existing ones. This is possible by introducing Avesco's first-class operating models and systems and applying them to Finnish needs. The number one priority is accessibility and availability of services in all situations and continuous training of staff. Avesco employs approximately 160 professionals on the aftermarket operations side and the number has been further increased. Recruitment has been successful and new enthusiastic learners and well-experienced experts have been recruited, which is a sign of confidence in Avesco, says Raitis.
Moving to new premises in different locations
Avesco Oy began preparing for the new headquarters premises in the spring of 2020. The new site had to be large enough to serve machine sales as well as service and repair operations. The building also has a central warehouse for spare parts, which serves the entire Finnish operations. In addition to the headquarters, also Tampere, Oulu and Lieto facilitites have moved into new buildings in 2021.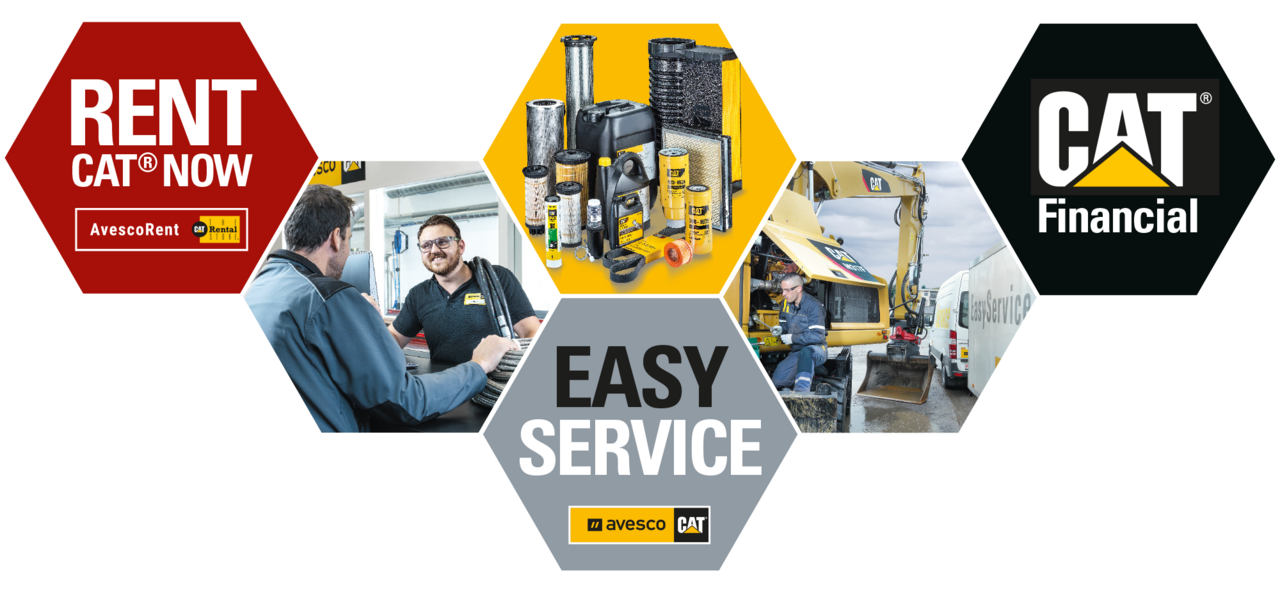 Competent staff is the foundation of the operation
Avesco offers a wide range of maintenance and repair services:
Maintenance service works, warranty maintenance and after-warranty maintenance works, diagnostics of engine, hydraulics, electrical systems and undercarriage, Cat S.O.S. analysis as well as service agreements for your peace of mind.
Avesco has introduced a centralized service appointment number and spare parts order number to improve the customer service for maintenance and spare parts services. The system recognizes the phone number of a registered Cat customer and always directs the call to the same familiar employee, who knows the customer's machines and needs.
Service Booking 020 111 5600
Sparte Parts 0800 12280

One of the services provided by Avesco Oy Service is Cat® Certified Rebuild for used machines as well as drivetrain rebuilds. An overhauled drivetrain doubles the productive life of your machine and lowers the total cost of ownership to an unbeatable level. In addition, the performance is reset to the new state and the machine availability is increased. Cat Certified Powertrain Rebuild with the modular extension Cat Certified Powertrain Rebuild + is the solution with which you can benefit from this.