We have approached you over the past few days about our Avesco gift card campaign. We want to tell you about Avesco's current affairs and the new winds of Cat earthmoving machines. When you make an appointment with an Avesco machine seller, you will receive a €50 gift card for the purchase of Cat products as a gift at the end of the appointment.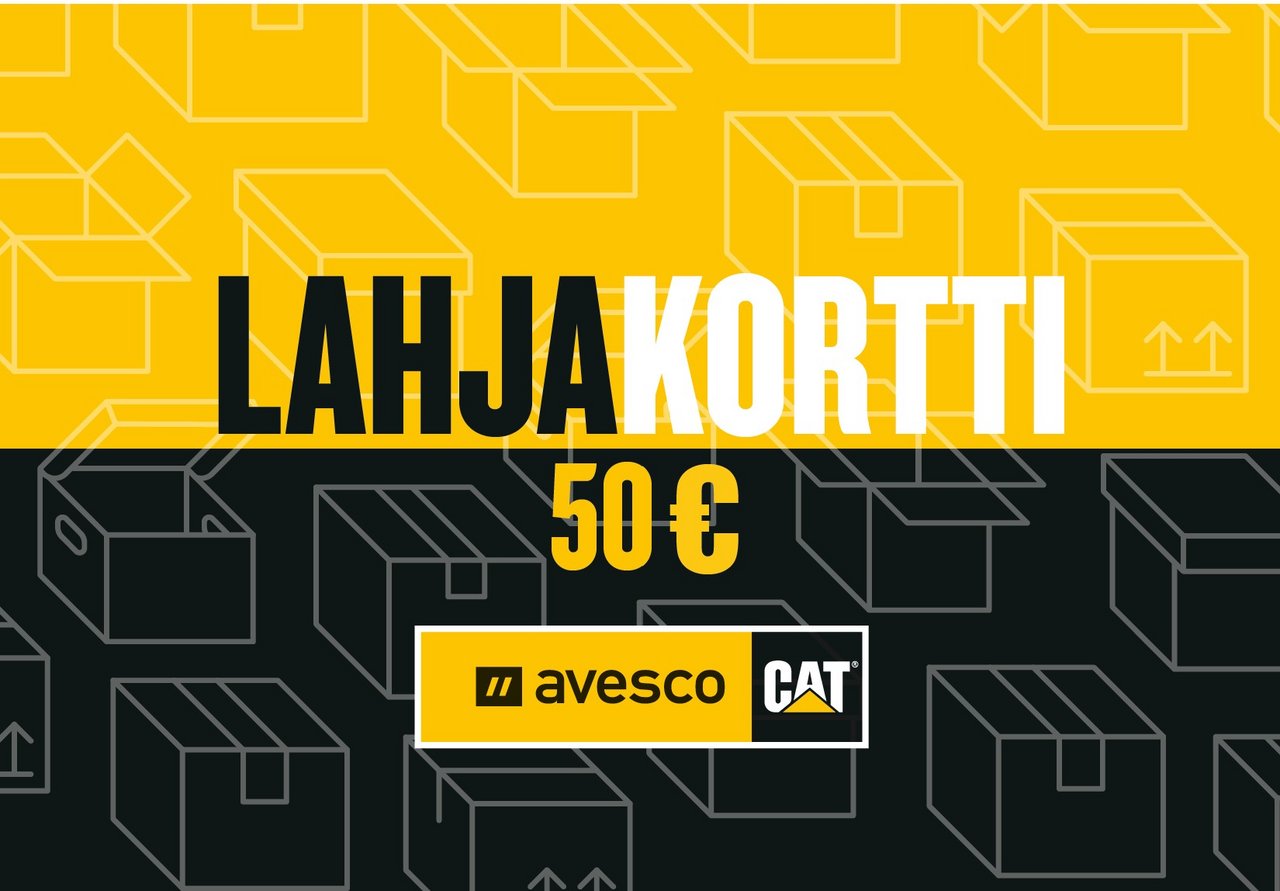 At the end of the meeting, you will receive a €50 gift card from our salesperson, which you can use to buy Cat products from "The Leagues" online store. The Leagues is a licensed online store selling Cat products, with a selection of hundreds of Cat products: clothes, shoes, promotional gifts, miniature models, toys, and much more.
Here you can check out The Leagues' selection. NOTE! Product availability may differ from the PDF brochure!
How can I order products?

The card is handed out by Avesco sales. After receiving the code, you can order the products yourself from the Leagues online store at https://www.theleagues.eu/cms. The gift card code serves as a login to the online store. There are no shipping costs for the order.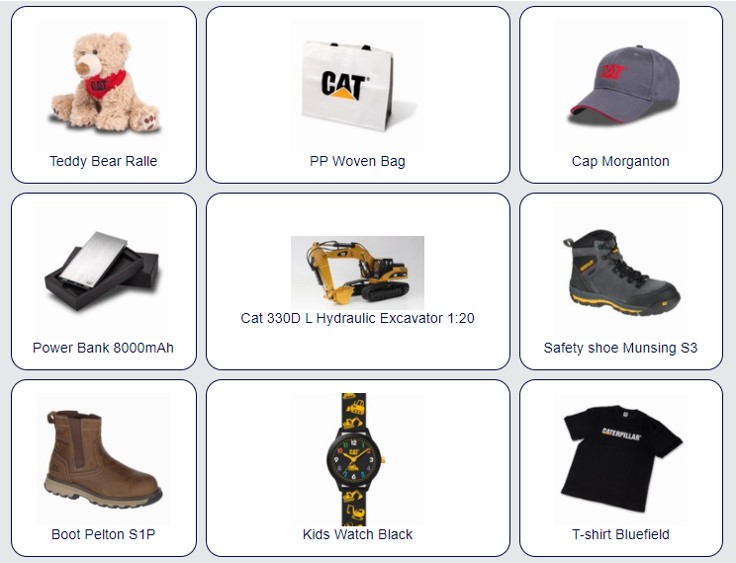 Campaign Terms and Conditions
The campaign period is 15.2. - 30.6.2023
The gift card is valid until 8.8.2023.
The gift cards are handed out by Avesco sales after the consultation meeting.
The customer orders the products independently from the Leagues online store www.theleagues.eu/cms.
One gift card per customer / company.
The gift card can only be used at The Leagues store.
The gift card cannot be exchanged for any other benefit.
If the order amount exceeds the value of the gift card, the customer must pay the difference himself.
The campaign is targeted at customers selected by Avesco Oy. The campaign does not apply to other customers.
Avesco Oy is responsible for distributing gift cards to customers. Avesco is not responsible for any events, returns or complaints between the customer and Leagues.
The participant is responsible for any tax consequences related to the prize.