New small and compact CAT® Next Generation Machines

Next Generation small CAT® Wheel Loaders
—
Cat® Small Wheel Loaders deliver superior performance, fast cycle times and versatility to help you move more material. Choose the best one for your needs from the collection of nine different models.
New Cat C2.8 engines, 13% more torque combined with excellent fuel economy
Shift-on-the-go transmission offers increased roading speeds of 40 km/h
5 dB quieter cab with better visibility
Next Generation control monitor työlaitetilojen esisäädöt, liikkeiden nopeuksien sekä hydrauliikan monipuoliset säädöt
Ajon aikana kytkettävät etu- ja taka-akselin lukot
Larger fuel tank capacitie deliver extended work cycles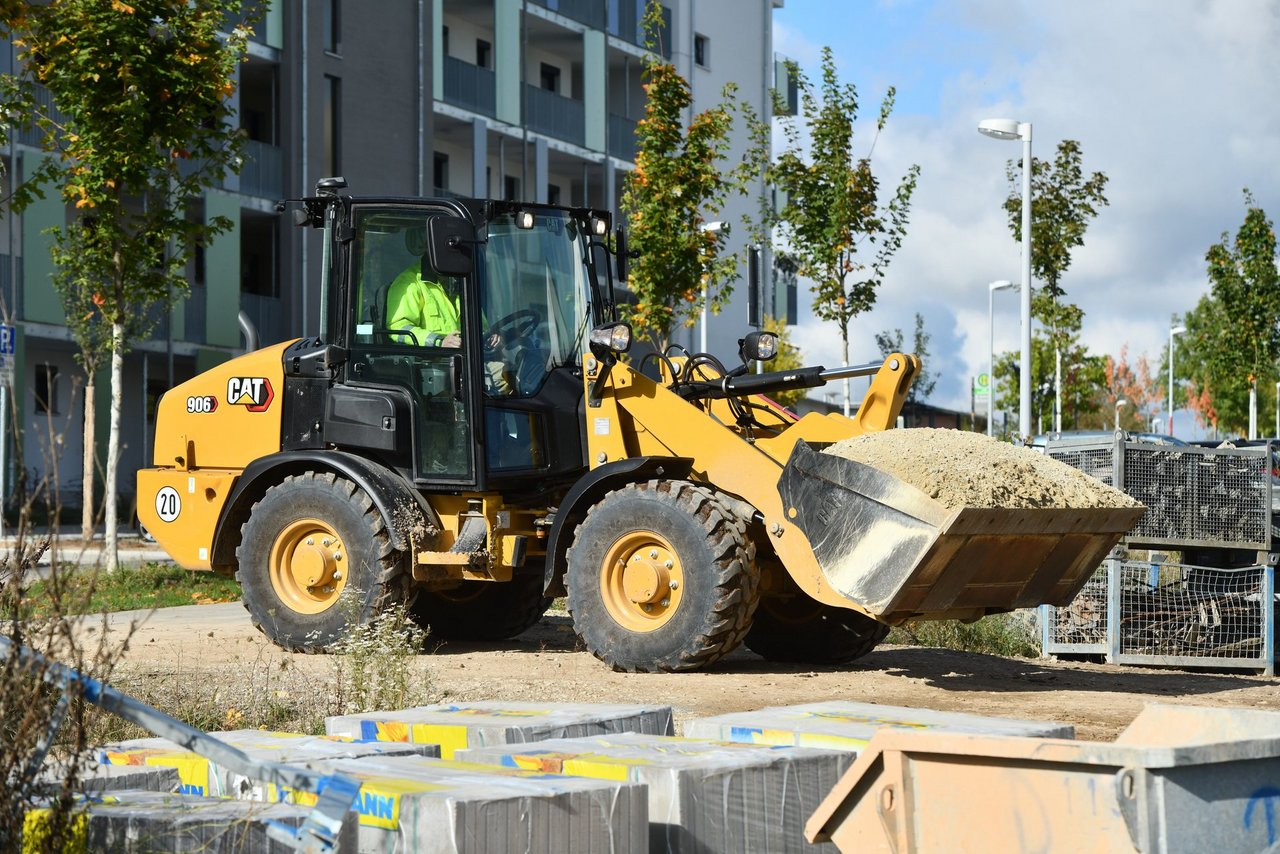 | | |
| --- | --- |
| Engine | Cat C2.8 |
| Engine Power | 55.7 kW, 74 HP |
| Operating Weight | 5 730 Kg |
| Bucket Capacities | 0.95 m³ |
Table right - Enginge Cat C2.8
| | |
| --- | --- |
| Engine | Cat C2.8 |
| Engine Power | 55.7 kW, 74 HP |
| Operating Weight | 6 632 Kg |
| Bucket Capacities | 1.15 m³ |
NEW CAB ELEVATES COMFORT
—
The spacious Cat comfort cab offers a low-profile design plus larger front, rear and side windows with narrow cab pillars to provide a 60% greater vertical visibility compared to previous models. The new sealed and pressurized cabin improves the driver's experience, while the functional solutions of the previous model, such as raised pedals and two doors, make it easier to clean the cabin.
RENEWED POWERTRAIN
—
Developed specifically for Cat products, the new Cat C2.8 engine produces the same 55.7 kW gross power as the previous model, but 13% more torque, for increased on-road performance and traction. Cat C2.8 engine meets EU Stage V and U.S. EPA Tier 4 Final emission limits with available emission control packages. The gearbox offers an even higher driving speed of 40 km/h, and the even larger fuel tanks, 30% in the 906 and 12% in the 907 and 908 models which enables longer working periods.
IMPROVED HYDRAULICS AND STRUCTURE




—
For the increased versatility of lifting and tilting hydromechanical implements, these Next Gen wheel loaders are equipped with a new pressure relief valve that allows operators to control implements and operate hydromechanical attachments smoothly at the same time. Higher additional hydraulic working pressures make work easier and improve steering, reducing driver fatigue. LED light options are available both for work/driving use and as maintenance lights in the engine compartment for better lighting of the working area.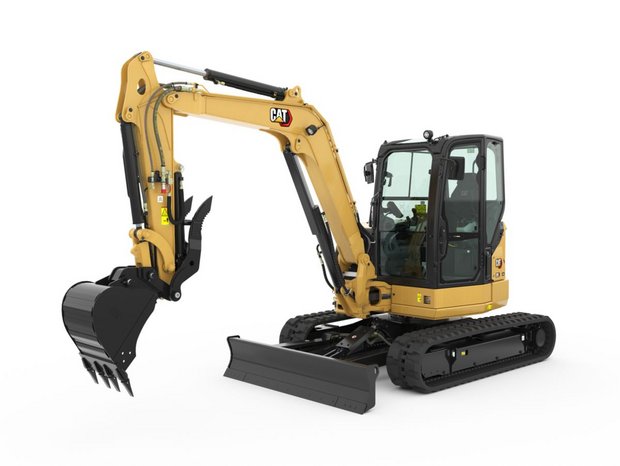 New Next Generation CAT® 305 CR
—
Compact and powerful Next Gen novelty for the 5 ton size class for 2022. Cat 305 CR offers up to 5% lower operating costs and 10% higher performance. The new pressurized and air-conditioned cabin significantly increases the driver's friendliness, and the heart of the cabin is the Next Gen monitor, from which all adjustments can be handled easily.
| | |
| --- | --- |
| Engine | C1.7 Turbo |
| Net Power | 33.6 kW, 45 HP |
| Operating Weight | 5 754 kg |
| Dig Depth | 3 670 mm |