Avesco Rent Oy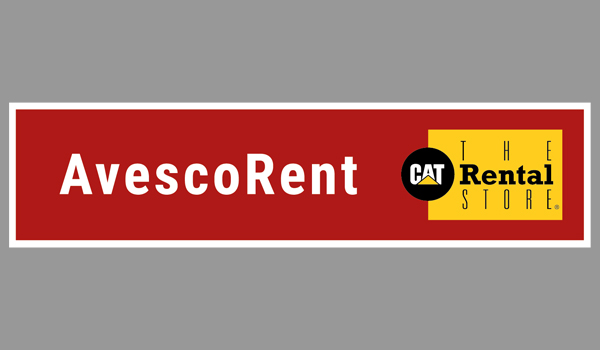 Starting from 1st of January 2023 Avesco Rent Oy will be entirely dedicated to the equipment rental and services.
We proudly present: Avesco Rent Oy
To all our valuable customers,
We have exciting news to share! Our company has decided to split its 'activities of sales and rental and to develop its´ own network of rental branches in Finland. Starting from the 1st of January 2023 our new company "Avesco Rent Oy" will be entirely dedicated to the equipment rental and services for you. Tomi Anttila will be leading this new company as its´ Director. We are proud to have in him a highly experienced rental expert in our group. We are convinced this will raise our service quality and reactivity even more.
We start with the opening of three dedicated rental locations in Kerava, Turku and Tampere and continue to serve all Finland from these three locations. Also, during the upcoming year, further products and services focused on the Infra segment will complete our portfolio – giving you customized solution opportunities.
What changes for you?
If you have an ongoing rental contract with Avesco OY (Business ID 3096798-4), it will simply be transferred with the same conditions and your current customer data to our new rental system of Avesco Rent OY (Business ID 3313222-9) on the 1.1.2023. Avesco Rent OY will be then also liable for all the contractual obligations. All the information regarding your contract will be sent from this system in the future. If you have any objections or questions related to your rental contract due to the transfer, please send those by 13.01.2023 via email to: kerava@avesco-rent.fi. Otherwise, we consider that you have accepted the transfer of contract.
And what is more, our new dedicated website www.avesco-rent.fi will go live in the mid of January. From here, you will be able to log-in into your personal account and you can even reserve the equipment you need directly online or send us your inquiries or questions. Anytime, anywhere, no matter what time or day! This enables you to concentrate on your tasks and to simply be able to enjoy your work! Of course, we will provide you some further details on its´ launch shortly - we just wanted you to be the first to know!
In the meanwhile, and in case of any questions, do not hesitate to call or email us directly.
We are happy to help and would love to invite you for a coffee and treats in order to demonstrate you our new system in more detail.
The end of year is approaching, and the whole Avesco and Avesco Rent team likes to thank you sincerely for the great collaboration throughout the past years and wishes you a joyful Christmas holiday and a very successful and happy New Year 2023!
Kindest greetings,
Teemu Raitis, CEO Avesco Finland
Vincent Albasini, CEO Avesco Rent Group
Tomi Anttila, Director Avesco Rent Finland
Further important information - Avesco Rent Oy
The legal contact details of Avesco Rent Oy are:
Avesco Rent Oy
Karhuntassuntie 5, 04260 Kerava, Finland
Website: www.avesco-rent.fi (starting 15.1.2023)
E-mail of our headquarter: kerava@avesco-rent.fi
Phone: Tomi Anttila, Director Avesco Rent Oy, +358 44 5562210
VAT number: FI33132229, Business ID: 3313222-9
The invoicing & payment details of Avesco Rent Oy are:
OP Corporate Bank Plc
Gebhardinaukio 1, 00510 Helsinki, Finland
SWIFT: OKOYFIHH
Our Account Number: FI72 5000 0120 4885 48
Avesco Rent Oy billing information & instructions are as follows:
Invoices in PDF format only / questions about a received invoice shall be send per e-mail to: accounting.fi@avesco-rent.fi
Please note that:
We do not accept any paper invoices.
You can send several PDF files in one email as long as you do not exceed 1 MB (sending size limit).
In this case, we kindly ask you to split the invoices into separate documents and emails. Thank you for your understanding.
We will answer your questions asap during normal working hours. Please give us 48h reaction time.
Important invoice / payment content
Please note that all invoices shall contain:
Our correct legal address
Buyer´s / Payer´s name and contact
Your Business ID number
Our purchase / order / invoice number or any reference (if applicable)
CN code (if applicable)
Country of origin (if applicable)
Important notice about changes of the invoicing interval for rentals
Please note that with the transfer, your rental invoicing interval and method will change. All rental related costs will be charged at the end of the month OR with the end of the contract, i.e., when the rented equipment is returned to one of Avesco Rent OY branches (what applies first).
For machines that are returned after the 2.1.2023 all needed repair, maintenance and service fees will be charged by Avesco Rent Oy. Thank you for your kind understanding.