4 - 6 Ton Cat® Mini Excavators
Power and performance in a compact size
BENEFITS
4 Industry
First Features
Cat Exclusives
in a Mini Excavator

Up to 10%
Lower Total Ownership Costs
with extended service intervals,
lower repair costs and easy service access

Up to 20%
More Performance
with customizable operator settings
and improvements in lift, swing and multifunction
4 - 6 TON CAT® MINI EXCAVATORS MODELS
—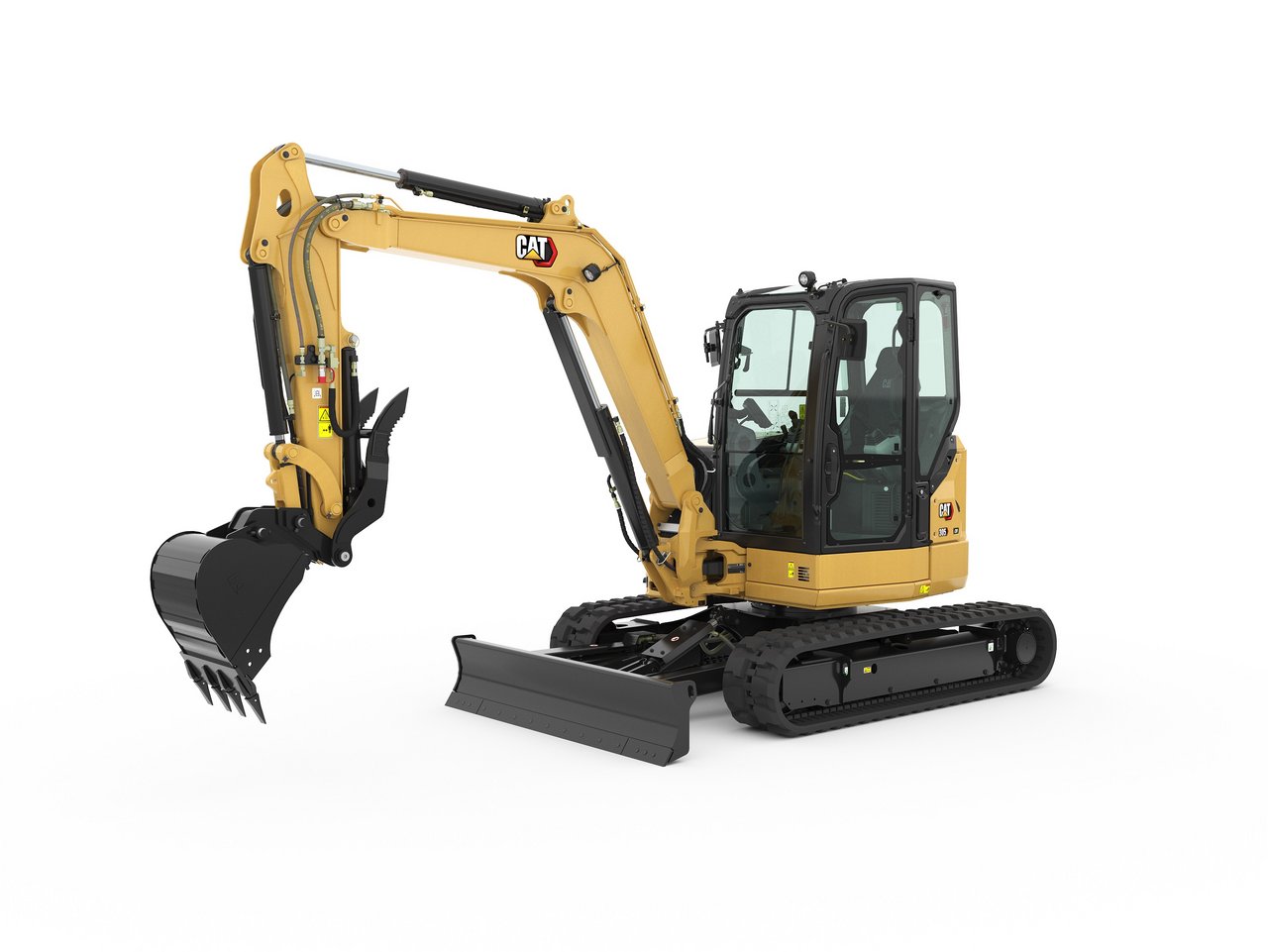 Cat 305 CR
—
Engine Power (ISO 9249)
33,6 kW (45,0 HP)
Transportation weight
5400kg
Maximum hydraulic pump capacity
133 l/min
Hydraulic system pressure
265 bar
Bucket break out force
49,2 kN
Stick lifting force
25,2 kN
Digging depth
3670 mm
Cat 306 CR
—
Engine Power (ISO 14396)
43,2 kW (57,9 HP)
Transportation weight
6700 kg
Maximum hydraulic pump capacity
151 l/min
Hydraulic system pressure
245 bar
Bucket break out force
51,5 kN
Stick lifting force
26,5 kN
Digging depth
4110 mm

Unique Features
—
Unique Seat mounted Joystick Controls:
By pushing one button You can transfer machine steering control from flour mounted levers to seat mounted left joystick.
By selecting dozing seting Yoy can steer machine with left joystick, and control dozer with right joystick.
You can use setting to control Boom, Stick and even bucket with right joystick and steer machine with left one.
Also by pushing one button You can activate Cruise control function. It allows You to concentrate on such work tools like Flail mover or mulcher control.

Multifunctional Operator Display:
In multifunction display You will find information about machine working parameter, time left until next maintenance. You will be able to change machine settings, control radio. It will help You to bette adjust machine for different type of jobs or working aplications. Each operator will be able to customize the machine to their own needs. As a result You will get better productivity and efficiency. You can navigate the display menu with both the buttons on the screen and the tumbler on the right console.
You can also connect your phone to the machine via the Bluetooth interface and listen to your favorite shows and use the hands free option for calls.

Hydraulic system control modes:
With the help of the multifunction display you can change the following operating parameters of machine hydraulic system:
You can choose the operating speed of the hydraulic system from gentle, for high-precision work, to aggressive, for maximum performance.
You can select the sensitivity of the control joysticks, which determines how quickly the hydraulic components respond to the movement of the joystick.
Both settings can be changed not only for the boom, stick and bucket in general, but also for each tool individually, so each operator will be able to adjust the machine settings to their own needs and priorities.

Dozer Blade:
The option of the "floating" dozer blade will make it easier and more convenient to clean the workplace or displace the excavated soil.

Serviceability:
All the outer parts of the housing are made of steel and are of the simplest possible construction, so if they are damaged, those elements can be easy repaired and new components will cost less in the event of major damage.

Cab:
The cab is designed as a separate module, so it is completely enclosed in construction. For this reason, there is more pressure inside the cab than outside when the machine is running. There is less dust inside the machine, the sound level in the cab is lower and the ventilation system works efficiently. All this gives the operator better working conditions and has a positive effect on productivity.